History

From its opening in 1929, Rhodes House has enjoyed a storied past, playing host to world figures from Albert Einstein to Nelson Mandela. Today, the House has been reimagined for the 21st Century, through a three-year project to refresh and restore its traditional rooms, while creating new spaces fit for the 21st century and beyond.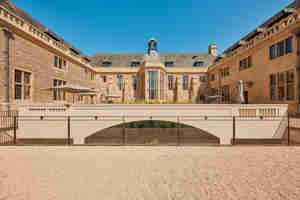 Timeless design, then and now
Rhodes House was designed by Sir Herbert Baker, and was built between 1926 and 1928 on land purchased from Wadham College. A listed, grade II* building, Rhodes House itself reflects a number of influences: Cape Dutch farmhouse, English country mansion, and the Arts and Crafts movements of the 1900s.
Rhodes House has been reimagined with a major development designed by the multi award-winning practice Stanton Williams Architects. The sympathetic alterations ensure Rhodes House remains a magical part of Oxford's architecture and a world-class venue for gathering and learning.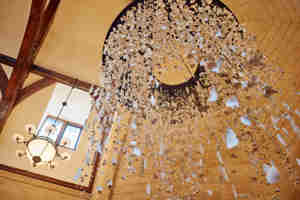 A place to think
Since its opening in the 1920s, Rhodes House has been a home for Rhodes Scholars from around the world, many of whom have gone on to distinguished careers as leaders, scientists, researchers, writers, artists, doctors and sportspeople.
Opening up the House allows us to share that unique atmosphere with people from our Oxford community and beyond.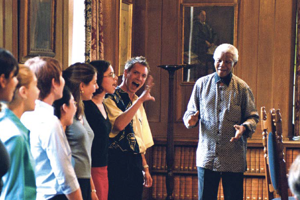 Distinguished guests
Rhodes House has  played host to hundreds of guests and speakers, including Queen Elizabeth II, Nelson Mandela, Albert Einstein and many, many others from the Rhodes Scholar community and beyond.