World-changing Programmes




















Potential futures, Exponential strength
With your leadership we curate a vibrant and growing portfolio of programmes for the global community of Rhodes Scholars.
Our lifelong programming aims to contribute to learning, service, and impact across every stage of life and creates the building blocks that foster cross-generational collaboration, mentoring and support.
We co-design and deliver leadership development programmes and world-class conferences to promote knowledge exchange and impact between different generations of Rhodes Scholars, partner fellowship programmes in the Rhodes family and the wider community.
This is the exponential impact we can unleash. 
Lifelong fellowship, lifelong impact
Rhodes Global Forums
Uniting the world's brightest minds to solve global challenges.
Character, Service and Leadership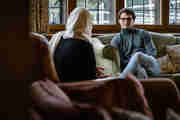 A lifelong programme focused on developing courageous, service-oriented leaders throughout their lives and careers.
Collaboration Grants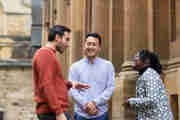 Funding interdisciplinary teams of Rhodes Scholars addressing challenges such as global health, climate change, social justice and more.
Ambassadors Programme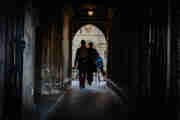 Raising the aspirations and preparedness level of students around the world, ensuring more diversity and inclusion in Rhodes Scholarships and in other programmes and universities.
Scholar Experience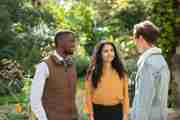 Supporting Scholars in Oxford, providing mentorship, experiential learning, hardship support, and research and entrepreneurial grants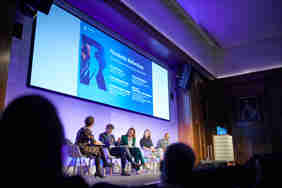 A community changing today's world
The Rhodes Global Policy Summit on Pandemic Preparedness brought together world-leading thinkers from the Rhodes community and beyond to debate how we can learn from the Covid-19 pandemic and prevent a similar event blighting the lives of millions in the future.
The summit created connections that would not otherwise have existed, prompted many conversations in global media, and sparked new collaborations and new thinking that will have a lasting impact on global public health thinking.
This is Exponential Potential made real. 
It's all about leadership. Our world today needs courageous, wise, generous, service-minded leaders — and the Rhodes is dedicated to expanding and empowering them. What better place to invest?
Thomas A. Barron (Colorado & Balliol 1974)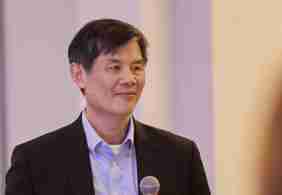 The Rhodes Trust is uniquely positioned to convene leaders from different areas of expertise and regions of the world, in critical areas that touch the global community, such as pandemic preparedness. It was a privilege to work with the Rhodes Trust and the Global Health community on our recent 'Always On' Pandemic Preparedness Summit, and I hope this example inspires other efforts for the Rhodes and the broader global community.
Philip Ma (Saskatchewan & University 1986)
Three ways to release potential