McCall MacBain Hall



The largest and most impressive of the ground floor function rooms, McCall MacBain Hall is ideal for large-scale events, such as weddings, gala dinners, receptions and presentations. Named after our Second Century Founder, John McCall MacBain, one of the Rhodes Trust's most committed volunteers and supporters.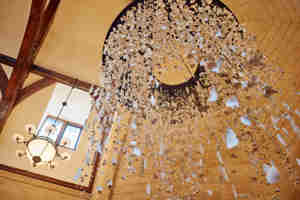 Gather in grand style
McCall MacBain Hall is the traditional heart of Rhodes House, where the Rhodes Scholar Community has gathered for nearly 100 years. 
The hall is accessed via doors from the middle of the grand oak-panelled gallery. It features a barrel vaulted ceiling, two black marble fireplaces and a raised bay with south-facing stone-mullioned windows that look out onto the courtyard. At one end is a raised stage and top table.
Photographs with thanks to: Gemma Williams Photography; Jess Orchard Photography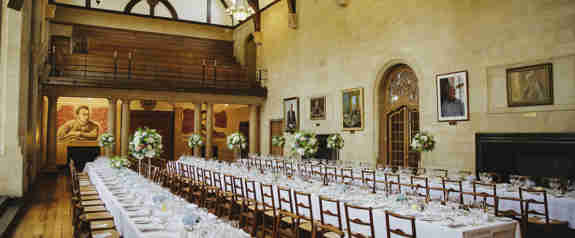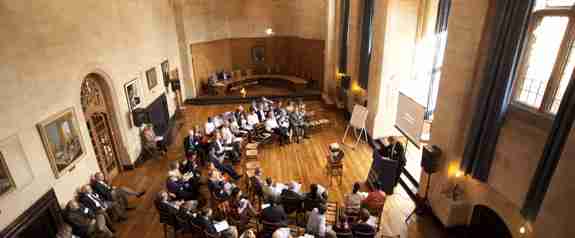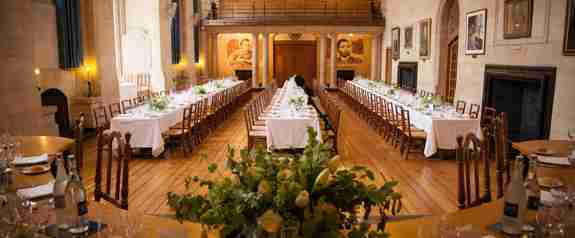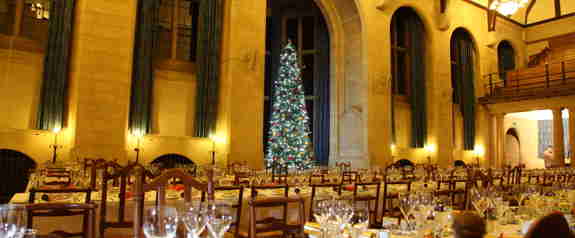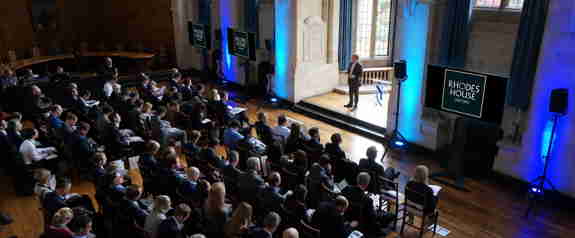 McCall MacBain Hall Overview
---
Room Layouts
THEATRE STYLE
BANQUET STYLE
CABARET STYLE
---
Features
1. Windows can be easily curtained
2. Room is interconnected
3. Room looks out to the gardens
4. Room is fully accessible for mobility
Specification
Theatre style: 200
Reception style: 200
Banquet style: 150
Dinner (round tables): 110
Boardroom style: 55
Ideal for: weddings, conferences, events.
---